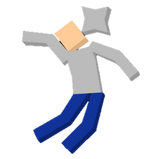 Welcome to the Mutilate-a-Doll 2 Wiki.
Founded on September 2013.
   Sign In      Register  
268

Articles

319

Photos

2

Editors






Mutilate-a-Doll 2 is a sandbox physics game by game developer dashrava (0rava on Kongregate). It is also one of the most popular games in Kongregate, and rated the #1 game categorized as physics. This wiki is currently under construction. Start editing and improve this wiki by adding new pages!
Announcements
We are currently working on the guns and triggers.
I will be going down the list of what we got cleared.
Guns
Assault Rifle series
Battle Rifle
Triggers

Currently, we are far from done.
XSpeedyGT (talk) 00:28, March 29, 2016 (UTC)
Play the Game
The downloadable versions will be left at the current update and never be updated again, while the Kongregate version will receive updates.
Did You Know That...
Electricity can kill Ragdolls that are ghosts?
The

Arc Sniper

shoots

Arc Grenades

?
The Coin Box can store up to 9 valuable items?
The

Drainer

absorbs air when used on an

Inflatable Decoy

?
The

War Sword

doesn't have a functionality that required any work, since sharp/sticky is inherent to the item model, which is why it was included in Neapolitan Vanilla once?
About
MaD2 is a virtual stressball physics sandbox about mutilating ragdolls in various ways using an overwhelming amount of items.
Read the FAQ for some information and questions you might have about the game, also will greatly help for making good suggestions and ideas.
List of community made items is an item tracker made and reviewed by the community.
DISCLAIMER: A large part of the items in the game are user-submitted, and unfortunately there just is no way of verifying the origins for all of them. If you have a complaint about an item's design please contact the developer.
Features
Destructible body parts and items.
Saveable and shareable levels and items.
A vast array of Items.
MaD Lab, the item creation tool.
Social
Wiki Activity
Want to know what is recently happening in this wiki? Want to view the most recent edits? Click the "VIEW ACTIVITY" button to see what is happening in this wiki right now.
Randomizer
Want to be surprised? Click the "ROLL THE DICE" button to land on a random page that you may have thought that never existed in this wiki before.