Environments customize the game by adding decorations and effects.
Types of Environments
There are 16 types of environments in the game so far.
Lab - Default
Wide Lab - Wider than usual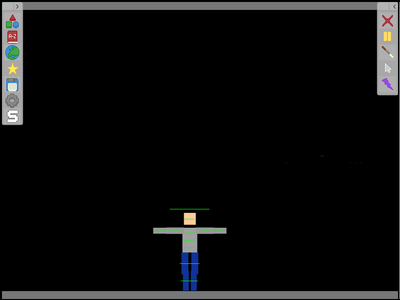 High Lab - Higher than usual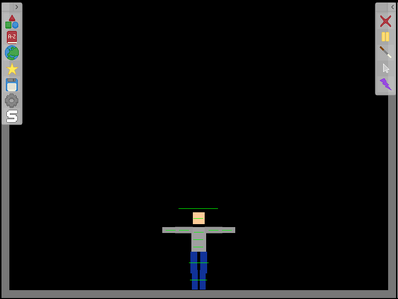 Mega Lab - Wider and higher than usual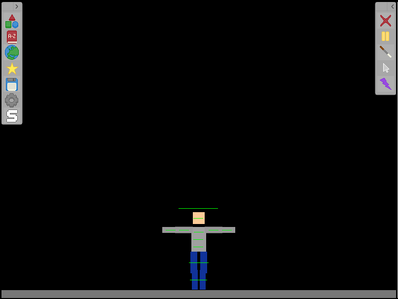 Moon - Rocky, stars and low gravity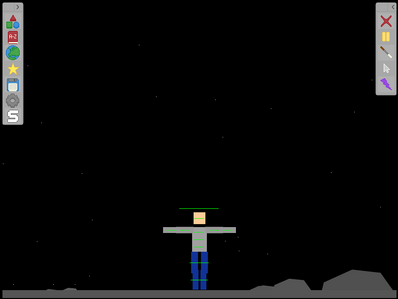 Tiny Planet - Dodecagon that has gravitational pull to represent a planet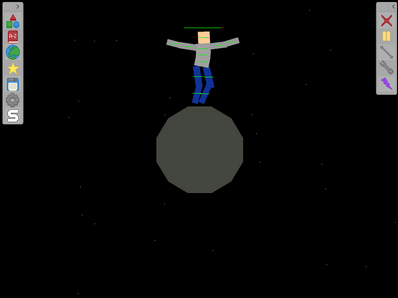 Desert - Hot, rocky and filled with sunshine and palm trees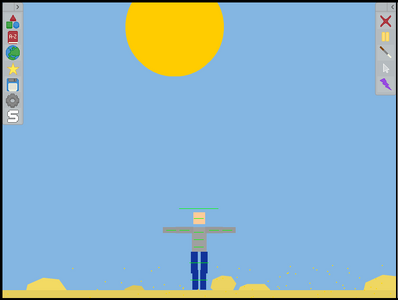 Woodland - Filled with trees and sunshine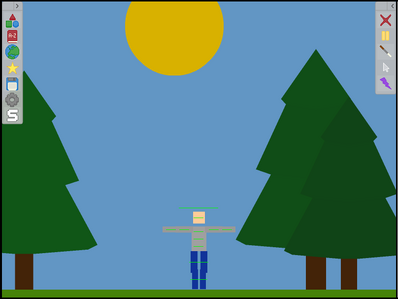 Glacier - Frozen Wasteland with Icicles
Snow - Filled with snowballs and hills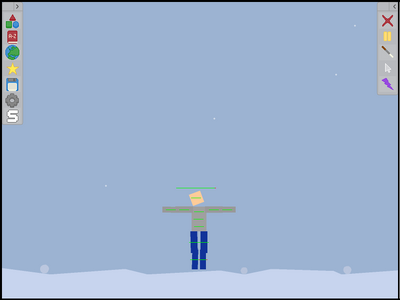 Sky - Cloudy, rainy and sunny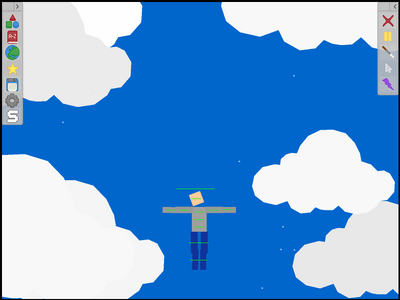 Jungle - Two really high trees, pricky bushes and vines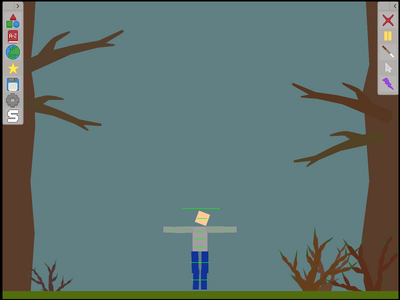 Cave - Narrow corridor with stalactites and stalagmites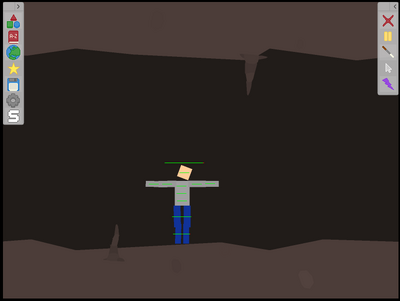 Volcanic - Beside a Volcano with ashes and rocks everywhere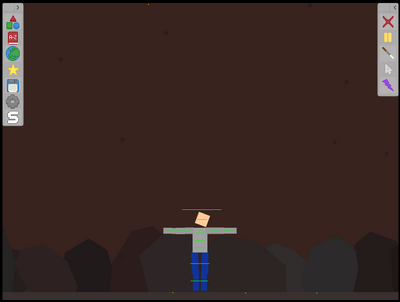 Blood - Hellish Bloodpit
Poison - Filled with poisonous gases
we need an image
Environment Setting
Gravity - Changes the gravity of the current environment.

Changing the gravity in the Tiny Planet environment will not change the gravity of the planet, but changes the gravity pulling up or down instead.

Climate - Changes the temperture of the current environment.

This used to be simply called "Temperature", but was replaced in the Effect patch.

Wind - Changes the amount of force being used to pull items left or right.
Seed - Randomizes static items built in with the environment.